Disaster Cookie #6
Experimental, Vessel, Cookie
Winter–2021
Medium: Porcelain, Cardboard, Staples
Size: 5 * 11.5 * 5 inches
Firing Type: electric, oxidation

A group of experimental cookies were the first to open up for possibilities to fail.

Residues of failure, produced during the process, can inspire as much as a finished object.

By paying attention to the shards, the leftovers, the underlying structures of the ceramic process, the approach of making ceramics becomes more fluid and malleable.

Cookies are castles. We start from scratch.
Boxes/ Hardcovers
Spring 2022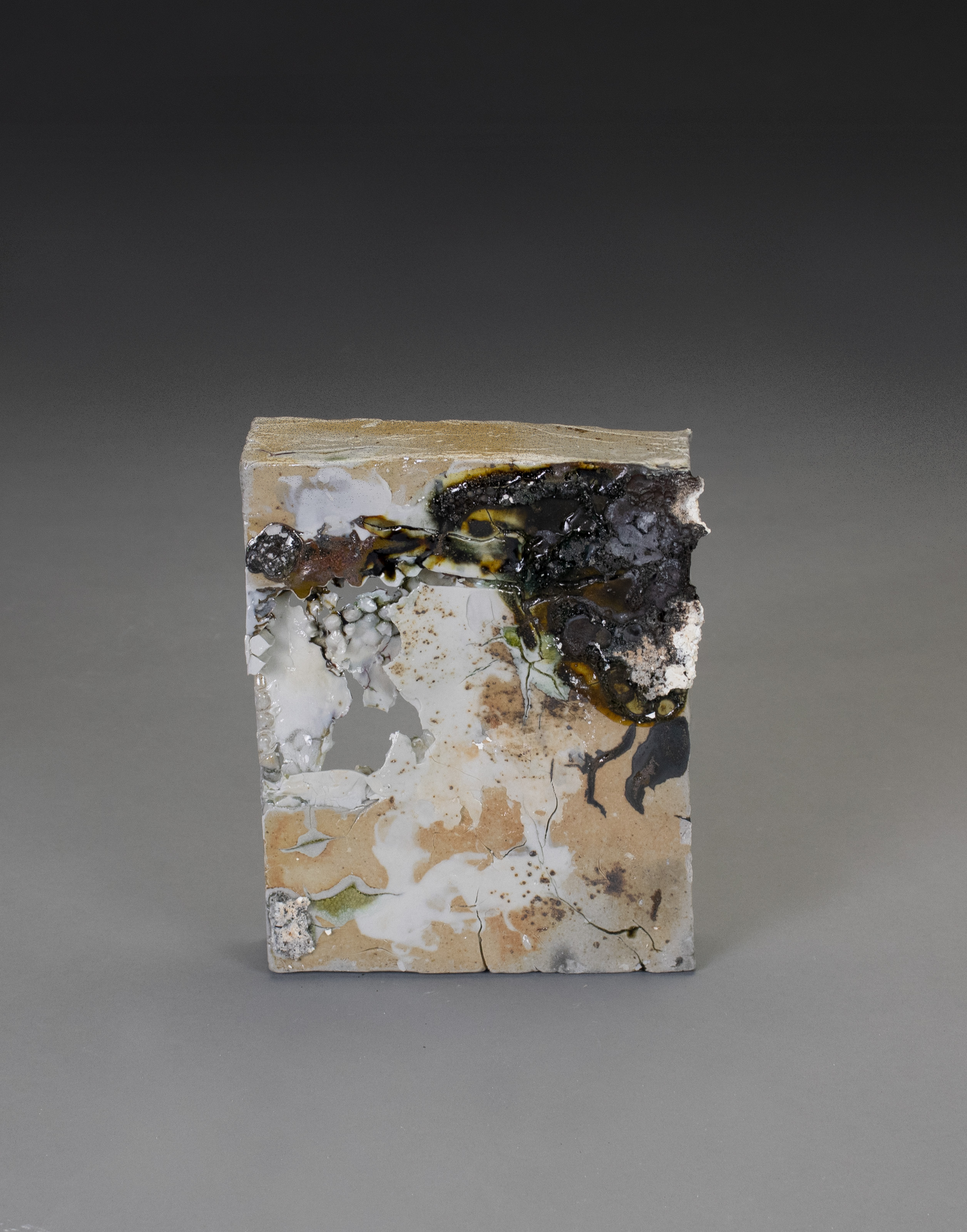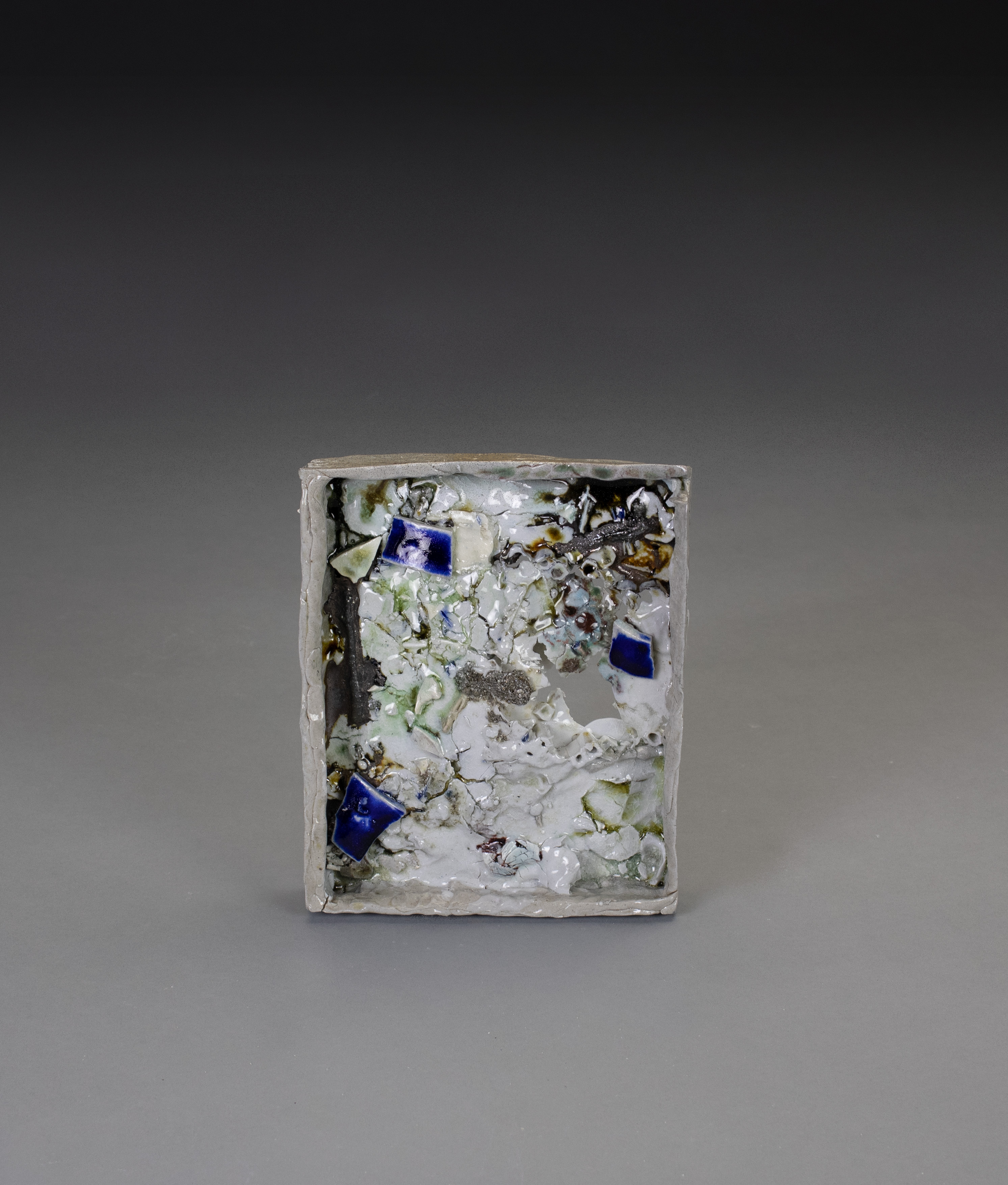 These objects are inspired by books. Books as objects.
What is a *book*?
A book can be many things. A book is an object. A book is an accumulation, a collection, a block of paper.
There's an inside and an outside of a book.
Book binding is the boundary of a book. The boundary maintains the structual integrity of a book. Without the binding, a book is no book. Its contents break loose.
A book stands on its own. (Quite literally)
Do not judge a book by its cover, but a book usually shows you its cover first.
…
What if all objects are *books*?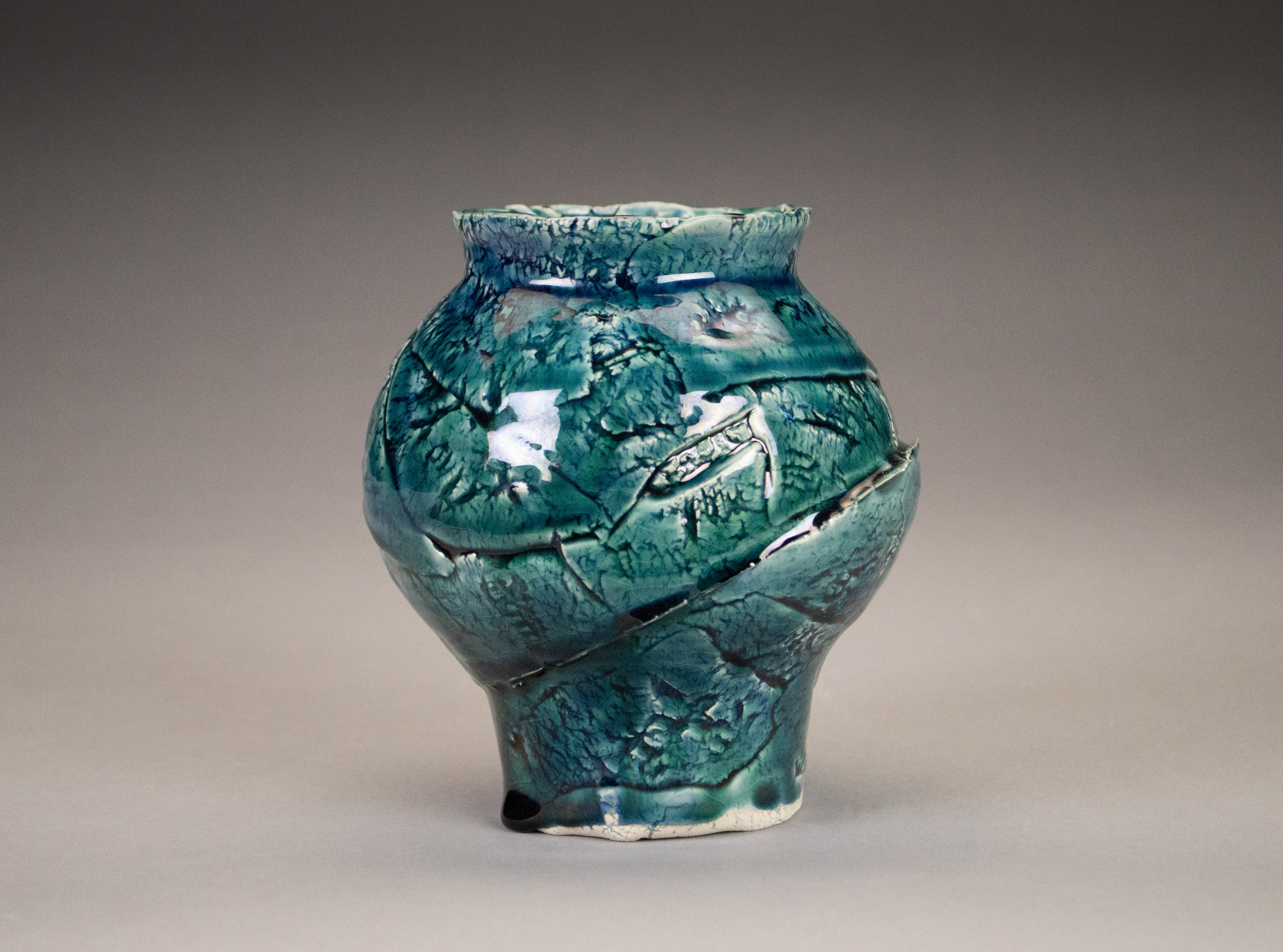 "In the face of the obscene, explicit malice of the jungle, which lacks only dinosaurs as punctuation, I feel like a half-finished, poorly expressed sentence in a cheap novel."

― Werner Herzog


︎ Clay: Porcelain
︎ Glaze: Ryze's Mystique Oribe Green
︎ Look-alike: Cabbage (maybe just a little bit)
︎ Cracks and Crevices: Are Words.

Disaster Cupcakes
Experimental, Cupcakes

Spring 2022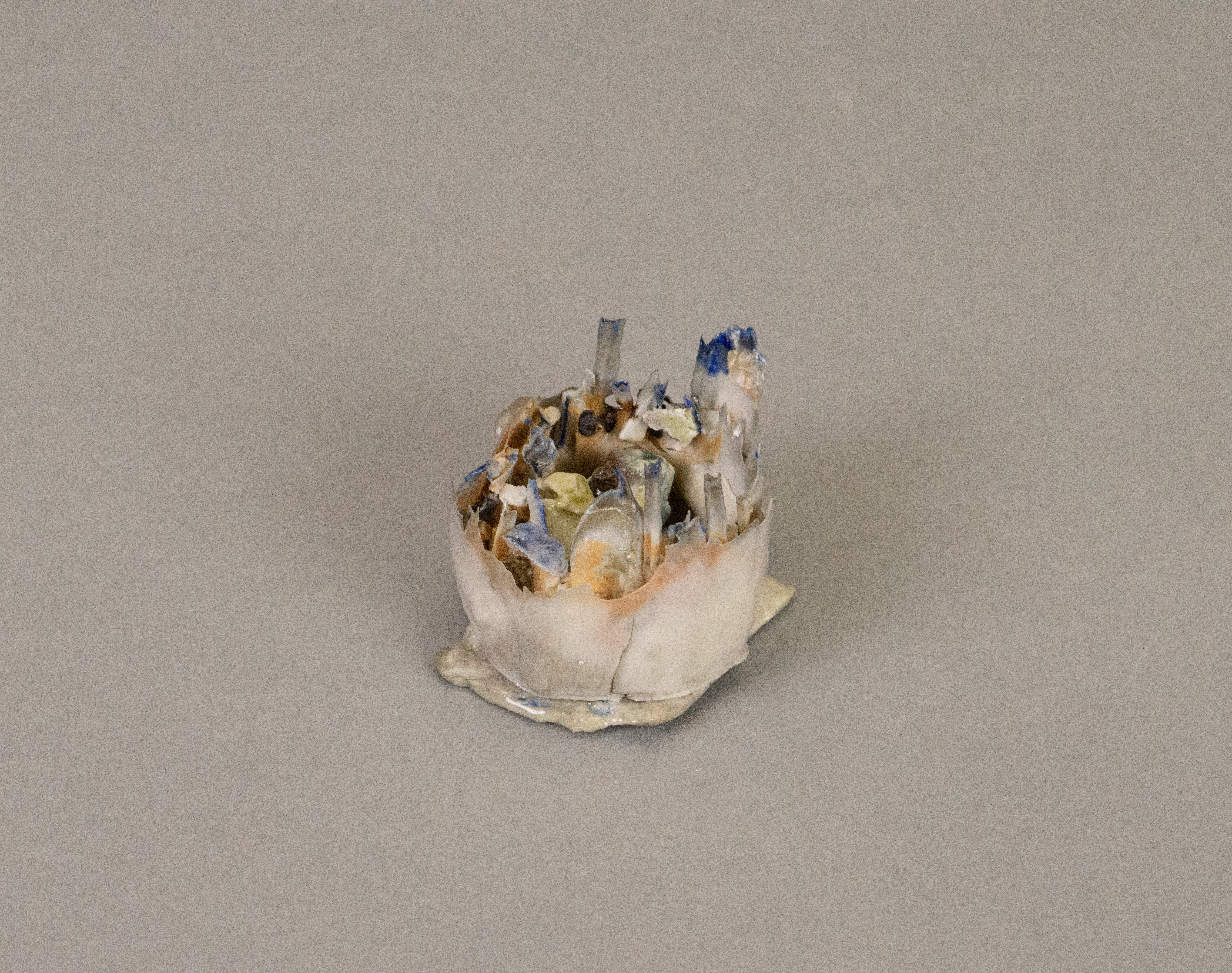 Disaser cupcakes. Smaller than the smallest cupcake you have ever seen.

Call them cupcakes because you can see there's the cup part and there's the cake part.

A dozen of these were fired in the Soda Kiln back in Baltimore - I miss her a lot.
Baskets/Caudrons
Vessel, Extrusion, Bricks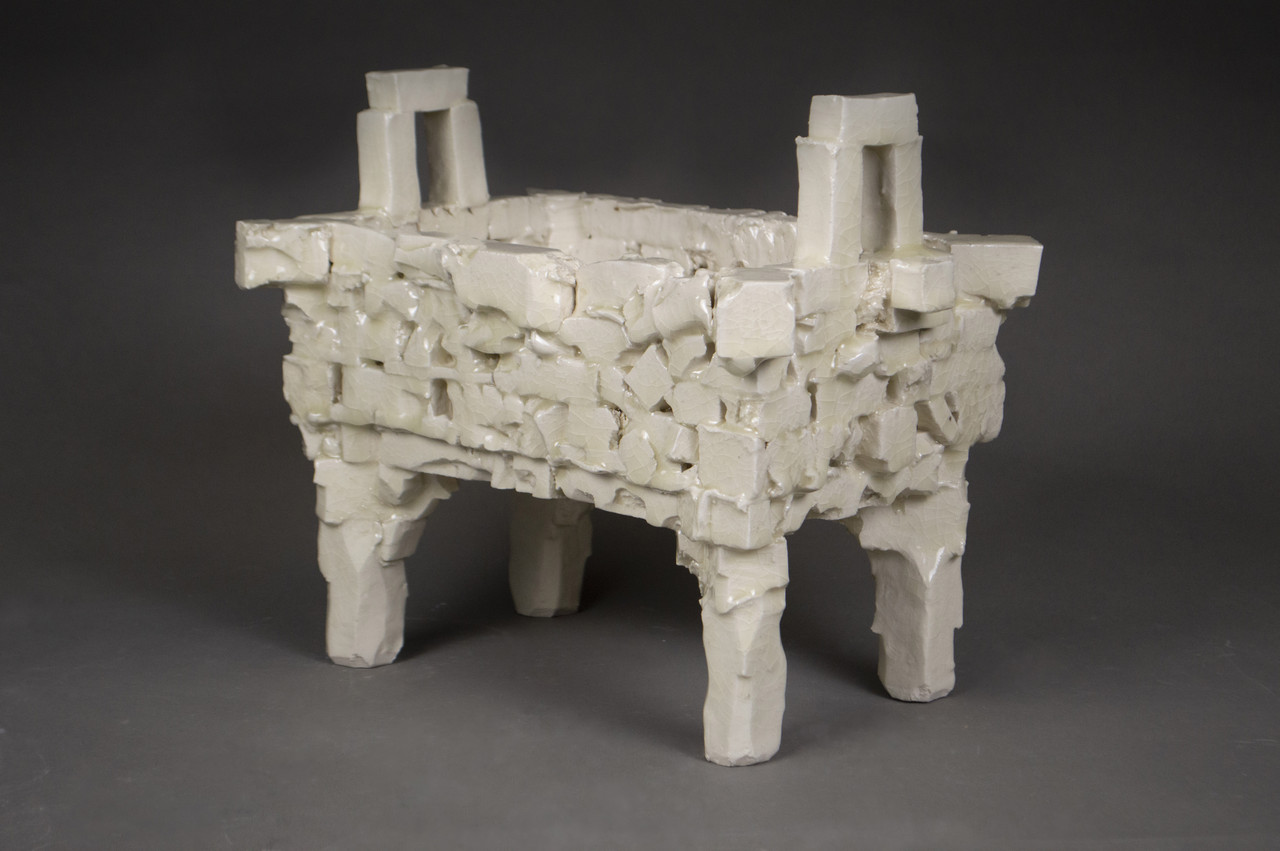 Extruded tubes/logs/bars are assembled upside down. Then feet are added. Flipped over.
Handles. Then
Voilà