Boxes/ Hardcovers
Spring 2022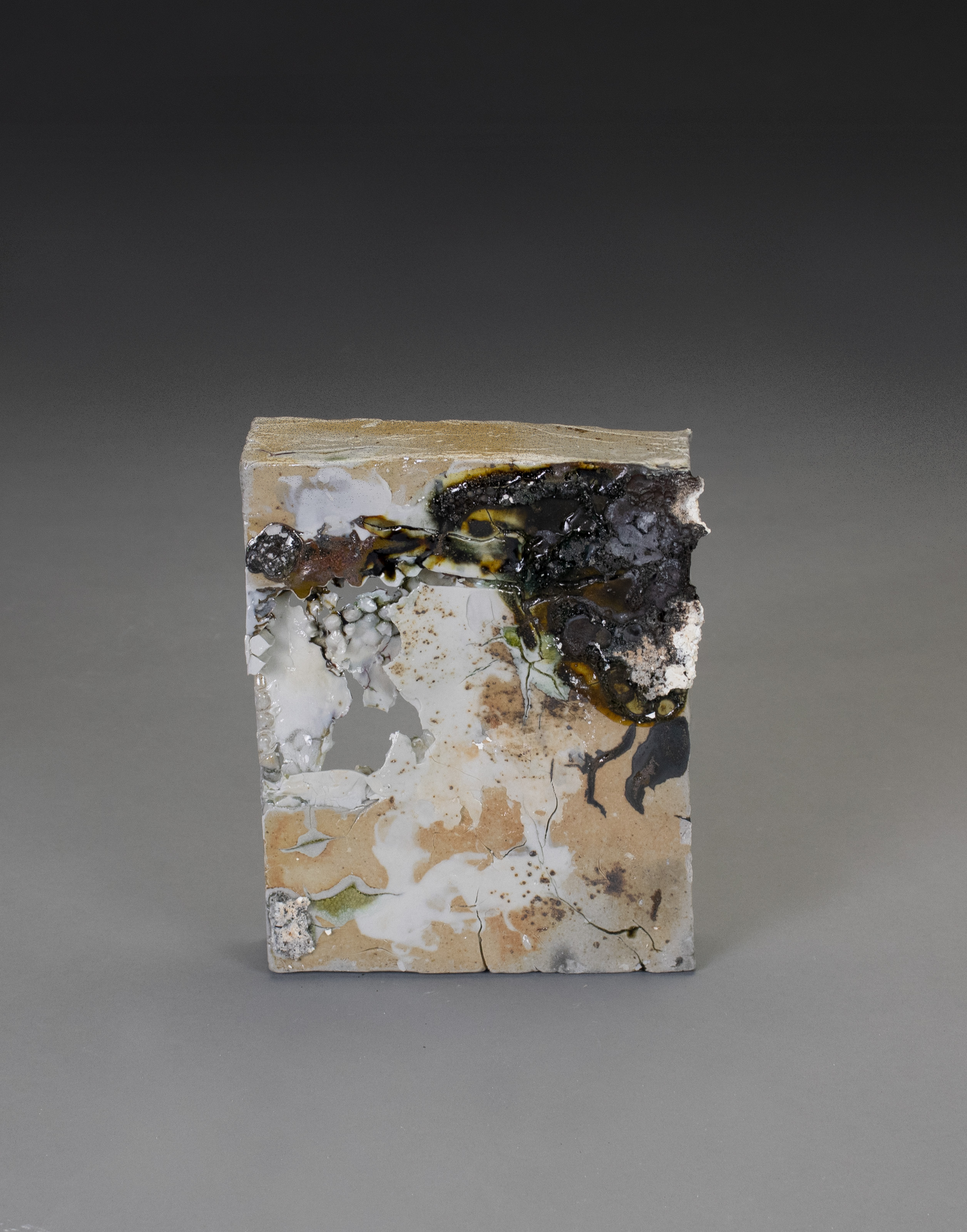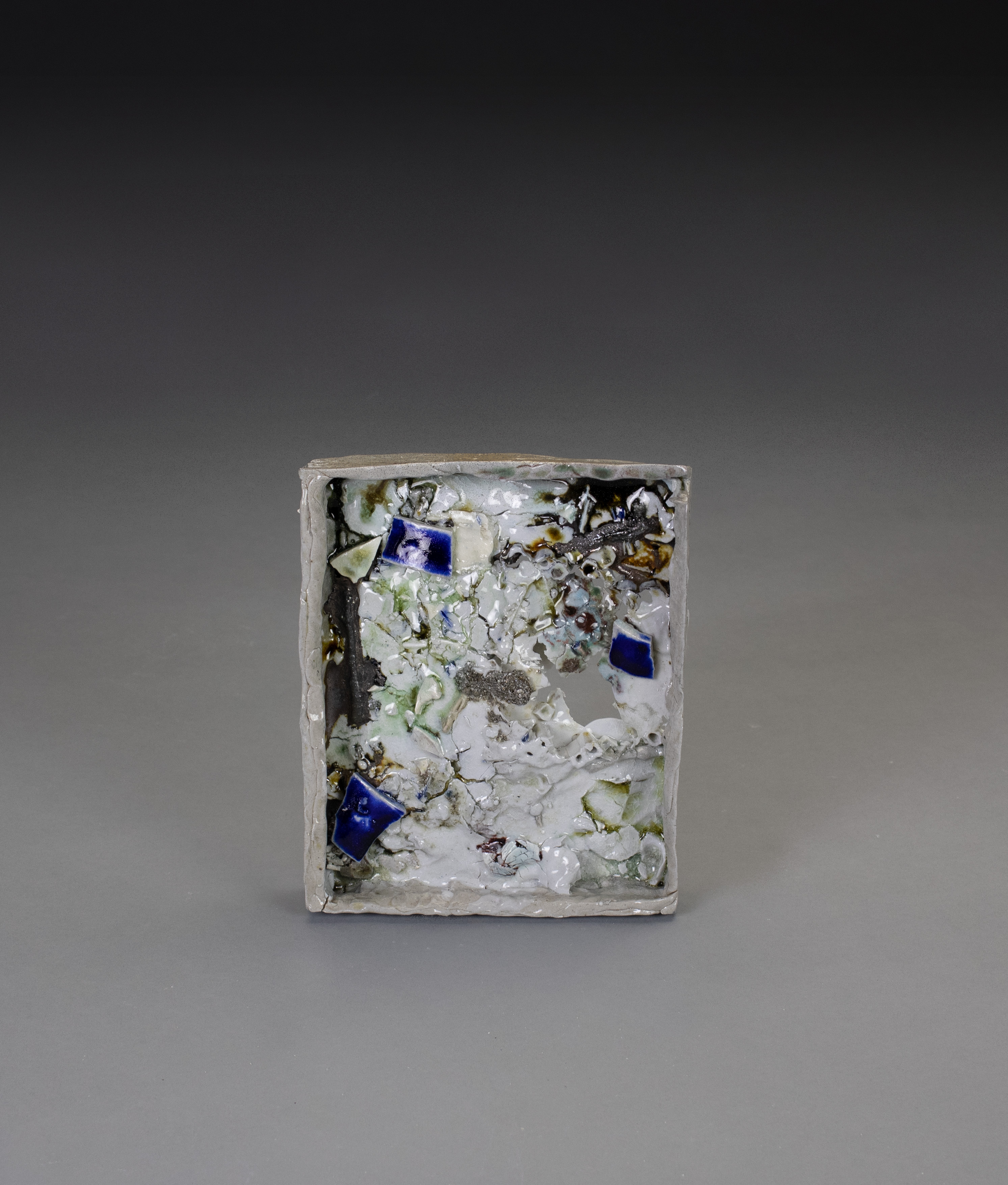 These objects are inspired by books. Books as objects.
What is a *book*?
A book can be many things. A book is an object. A book is an accumulation, a collection, a block of paper.
There's an inside and an outside of a book.
Book binding is the boundary of a book. The boundary maintains the structual integrity of a book. Without the binding, a book is no book. Its contents break loose.
A book stands on its own. (Quite literally)
Do not judge a book by its cover, but a book usually shows you its cover first.
…
What if all objects are *books*?
Disaster Cupcakes
Experimental, Cupcakes

Spring 2022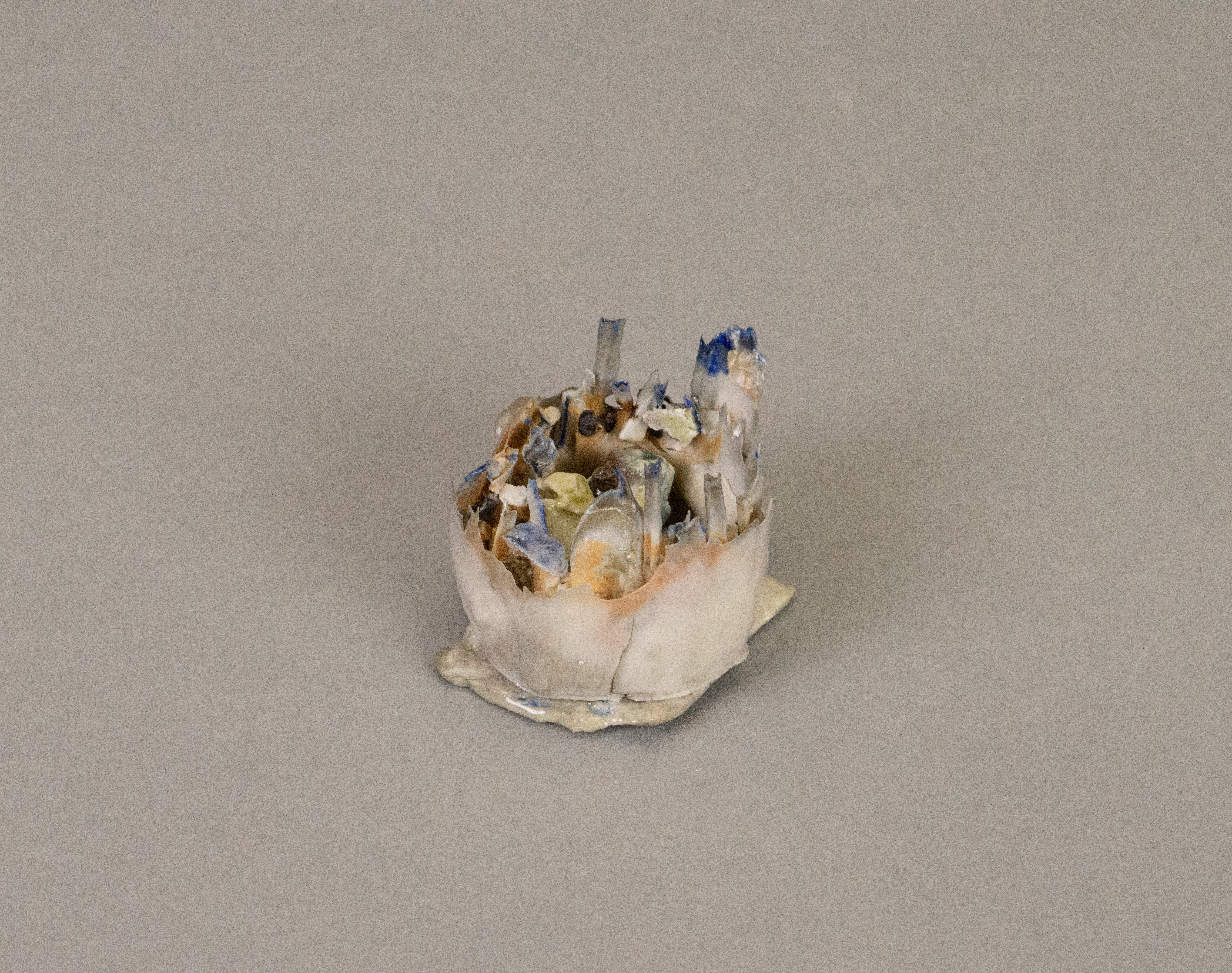 Disaser cupcakes. Smaller than the smallest cupcake you have ever seen.

Call them cupcakes because you can see there's the cup part and there's the cake part.

A dozen of these were fired in the Soda Kiln back in Baltimore - I miss her a lot.